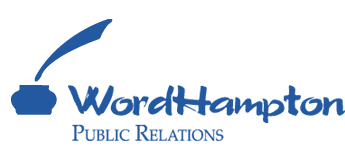 What People Say

"WordHampton is undoubtedly one of the most effective and innovative public relations firms I have worked with in my 35 years as a restaurateur. I am consistently impressed with their media savvy on both a local and national level, as well as their daily commitment to client service."
— John Tunney, III
Owner
Besito Restaurants

Hospitality
Leaders in the hospitality industry call on WordHampton Public Relations to manage their publicity campaigns. Top restaurants and caterers, marketers of wines and spirits, lodging properties and retailers value our role in building their reputations and revenues.
We launch newcomers onto the scene but also boost the bottom lines of mature establishments. We gain editorial attention for openings, obtain reviews and keep clients newsworthy. We work with traditional media but also the rapidly growing social media, such as blogs, Facebook and YouTube - helping clients manage their Internet presence.
We are the number one food and beverage public relations firm on Long Island. We have represented hundreds of restaurants and launched national franchises to the region. As the organizers of Long Island Restaurant Week and Hamptons Restaurant Week, we have generated millions of dollars in revenue for participating businesses since 2003.
We have garnered national awareness for wines from Long Island's North Fork. Publicizing the wines and vineyards, by leveraging every news angle from products and location to ownership, helps boost sales and traffic to tasting rooms. Our track record for generating coverage in a broad range of media extends to the region's top ales, lager and spirits brands too.
Lodging properties benefit from Long Island as a tourist destination but also a wedding destination. Lifestyle and travel media have profiled our client hotels and inns based on their location, facilities and seasonal offerings but also for insights from their experts.
Retail markets, and food and beverage products, also benefit from publicity to build brand equity, sales and distribution. We tailor information for each media outlet in the most relevant, attention-getting way. We help our clients stay on the pulse of the media's needs by keeping an eye on current events while planning for seasonal relevance.