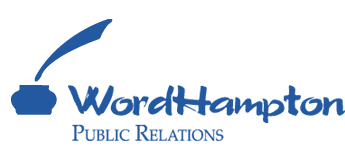 Newsletter Sign-up
Sign up to receive the news, information and insights from our thoughtleaders.
Our Mission
Established in 1992, WordHampton Public Relations is an award-winning agency, based in The Hamptons and in New York, representing signature hospitality, health care, real estate and lifestyle businesses throughout the metropolitan area. Our mission is to build client reputations and revenues. We do this through strategic and creative thinking, deep media relationships, social media savvy and client partnering.

LEARN MORE
What's the Word
---
November 1, 2015 MarCom Award WordHampton Public Relations received two MarCom awards for their media relations excellence. WHPR earned a platinum award, the highest achievable, for their successful placement with the Wall Street Journal for their work with Gimme Shelter Animal Rescue in an article named "Dog Day Afternoons in the Hamptons." WordHampton also received a gold award for their placement with HC&G in an article called "A Hamptons Summer Garden Party."
---
Where We've Been