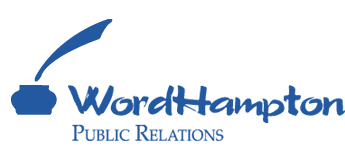 Newsletter Sign-up
Sign up to receive the news, information and insights from our thoughtleaders.
Our Mission
Established in 1992, WordHampton Public Relations is an award-winning agency on Long Island, New York, representing signature hospitality, real estate and lifestyle businesses throughout the metropolitan area. Our mission is to build client reputations and revenues. We do this through strategic and creative thinking, deep media relationships, social media savvy and client partnering.

LEARN MORE
What's the Word
---
March 23 - March 30, 2014 Hamptons Restaurant Week Join us for the Twelfth Annual Hamptons Restaurant Week! From Sunday, March 23 to Sunday, March 30, diners may enjoy a $19.95 and/or $27.95 three-course prix fixe at participating restaurants across the East End.
---
April 27 - May 4, 2014 Spring Long Island Restaurant Week Long Island Restaurant Week is back for the spring! From Sunday, April 27 to Sunday, May 5, diners across Long Island may enjoy a $27.95 three-course prix fixe at participating restaurants.
---
December 26, 2013 WordHampton Nabs Two MarCom Awards WordHampton Public Relations has been recognized for their excellence and dedication. Awards won include a Platinum Award, highest achievable, in the Media Relations category and a honorable mention in the Mobile & Web-Based Technology category.
---
Where We've Been